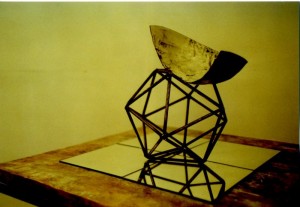 Liebe Freunde von Ruprecht,
Am Samstag den 3. Dezember um 17.00 Uhr wird eine Gedenkausstellung fuer Ruprecht Scheuffele im Cafe Komm Rum in Berlin, Schnakenbergstr.4 eroeffnet.
Meine Mutter und ich haben beschlossen Euch die gesamte Komik – Wand zu zeigen, die Ruprecht bei unserem letzten Besuch in seiner Wohnung haengen hatte. Insgesamt existieren 12 Blogs mit gemalten und geschriebenen Komiks. Ruprecht hatte selber eine Auswahl getroffen, die er in seiner Wohnung zeigte. Diese werden wir nun fuer Euch aufhaengen. Ausserdem gibt es zahlreiche Fotos von seinen Metallarbeiten und Plastiken. Leider eignet sich das Café, in dem die Ausstellung stattfindet, nicht dazu, die sperrigen und sehr empfindlichen Originalarbeiten auszustellen. Weiter gibt es ein kleines Buffet und von mir den "Echo of the Blues" live auf der Gitarre fuer Euch gespielt.
Wer will, darf seine Erinnerungen, die er an Ruprecht hat, mit-teilen. Dazu lade ich Euch alle ganz herzlich ein.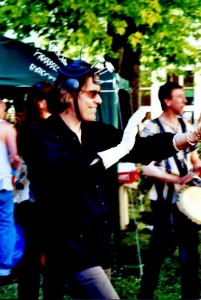 Anschliessend werden wir eine Disco mit Musik machen, nach der Ruprecht gerne getanzt hat.
Die Ausstellung wird bis Ende Januar zu sehen sein.